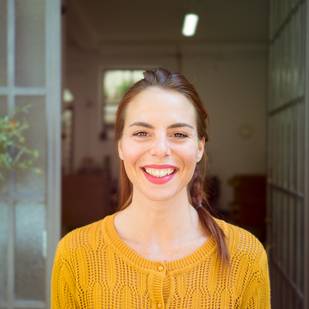 Valentina Caprini is a contemporary jewelry maker and teacher based in Florence, Italy. She describes her art as a thread, weaving together generations of tailors and seamstresses in her family with her passion for contemporary jewelry.
Valentina also integrates into her jewelry the ancient Filigree technique, that she learnt directly from the artisans of Campo Ligure (Genova, Italy), one of the most important places in the world for this art of weaving pure metal threads.
She has a Masters Degree in Semiology, and a BFA from the renowned Alchimia Contemporary Jewelry School in Florence, Italy.
Nowadays Valentina happily works as an independent jeweler and teacher, and exhibits her work internationally in the USA, Canada, the Netherlands, Germany, Italy and Spain. She teaches her Contemporary Filigree Course abroad and at the Officine NORA, the first co-working space for jewelry makers in Italy. Her latest collection was chosen by the "Triennale Design Museum" in Milan to be part of the exhibition "W. Women in Italian design "(April 2016 - February 2017).
Classes Taught By Valentina Caprini:
No classes scheduled.