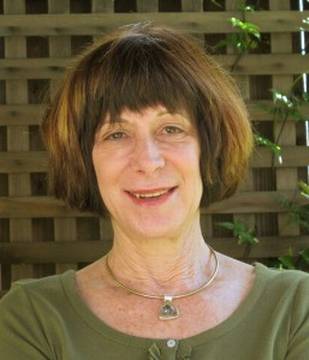 For me the simple elements of glass, light and heat when fused together create a special energy. That energy and spirit speak to me of passion and beauty, which inspire me to create colorful pieces of glass and silver art to wear, admire and enjoy. I am a fused glass and metal clay artist.
It was several years ago that I found my creative side and realized it was simply bursting at the seams. After a basic bead stringing class, I realized I wanted to create my own beads, stones and settings. I started by taking a glass lampworking class and created my own glass beads. I moved on to fused glass creating both large and small works of art.
However, simply making fused and lamp worked glass pieces and buying findings to display them was not enough. I turned to Metal Clay and realized there was a perfect marriage here. Art Clay Silver (Metal Clay) is exactly as the name describes, it is clay that is 99.9% fine silver with the addition of a nontoxic binder and water. Because it is clay, it can be molded, rolled, shaped, carved, stamped, draped and adorned with other elements to create beautiful jewelry. Art Clay became a wonderful inspiration for me and has enhanced my creativity. My current personal focus includes fused glass set in silver clay, mixed metal clay, and enameling on copper and silver, though my range of interests and thirst for new techniques has also driven me to incorporate Argentium, sterling and wood into my repertoire
I am currently one of 9 Master Instructors for Art Clay World and a certified instructor with PMC. My step-by-step, project articles appear frequently in Jewelry Artist/Lapidary Journal magazine.
As a teacher, I love to help individuals find their creative side and learn to express themselves in new ways. If I can open new doors, new paths of expression for people, then I believe the work I do as a teacher and the art I create is worthwhile.
Website: lemordesigns.com
Classes Taught By Arlene Mornick:
Metal Clay 1: Basics -Pendant and Earrings
Sat. Feb 24, 10AM - 5PM PT (Pacific Time)
Metal Clay 2: A Splash of Gold
Sun. Feb 25, 10AM - 5PM PT (Pacific Time)
Metal Clay 2: Viking Knit Meets Metal Clay
Mon. Mar 18, 2PM - 5PM PT (Pacific Time)
Mon. Mar 25, 2PM - 5PM PT (Pacific Time)
Mon. Apr 1, 2PM - 5PM PT (Pacific Time)