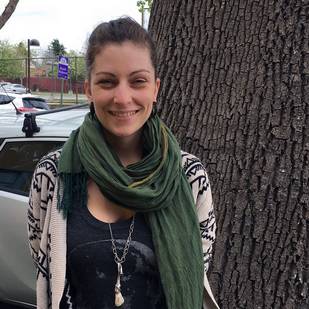 Lilla Cory Warren grew up on an island in Massachusetts, and was instilled with a strong connection to the natural world (and a love for jewelry!) from an early age.
She achieved a BFA in Jewelry and Metalsmithing from the Massachusetts College of Art and Design in 2010 and has been working on her own jewelry line ever since. She has augmented her jewelry education with many courses at Penland School of Crafts and Arrowmont Craft School, and plans to always remain a student, even as she teaches others the things she has learned.
Inspired and constantly humbled by nature, Lilla strives to make her studio practices as green as possible to work in harmony with the beauty that surrounds us all. Lilla uses traditional metalsmithing techniques like shell forming, chasing, and repoussé in her own jewelry, and wants to ensure these skills live on in future hands.
Classes Taught By Lilla Warren:
No classes scheduled.