Class Instructor: Pat Nelson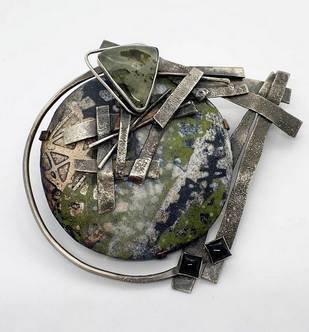 Pat Nelson, currently President of The Enamelist Society, has been experimenting with decals in enameling for many years. Lately, she has pushing the boundaries of combinations and permutations of decals. She started with simple decal firing on flat color and is now layering decals of many types onto one surface for maximal image development. She is also discovering some more possibilities and pitfalls of multiple firings, etching and scratching through, and various layers of transparents fired over decals. She is currently returning to her earliest roots in cloisonnè enameling, but how she is including decals on the ground layer. She is discovering how layers of transparent enamels interact with decal oxides and colorants, and how much firing the various types of decals will tolerate.
Classes Taught By Pat Nelson:
No classes scheduled.