Class Instructor: Sarah Loch-Test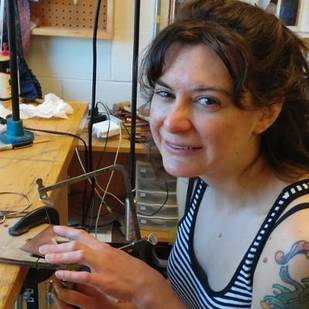 Sarah Loch-Test studied at Kent State and East Carolina universities, where she embraced the art of enameling. Her time spent living in Pittsburgh, a resilient city in a post-industrial era, heavily influenced her metalwork. Now she responds to how various forms of industry affect our environment and landscapes. Having taken up trail running, she gets plenty of ideas while out on the trails in Texas. She currently works as Metals Technician and adjunct instructor at the University of North Texas. Her work has been included in the biennial Enamelist Society Exhibitions and is in the Enamel Foundation's permanent collection.
Classes Taught By Sarah Loch-Test:
No classes scheduled.