Class Instructor: Gabriel Mo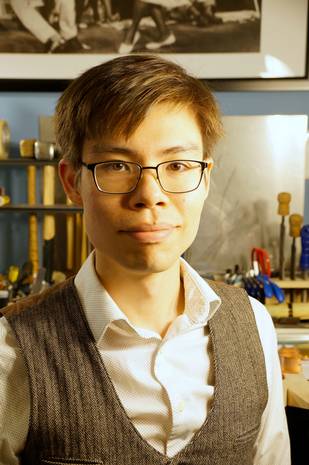 Gabriel Mo is a metalsmith, contemporary jeweler, and art educator. He received a Bachelor of Fine Arts from Murray State University, and a Masters of Fine Arts degree in Metalsmithing and Jewelry Design from Indiana University Bloomington. Featured in exhibitions throughout the U.S. and internationally, his creative work explores themes of belief, credibility, and the experience of discovery, framing conversations between people and objects. Currently, Gabriel lives in Bloomington, Indiana with his partner and their neurotic rescue dog, and teaches metalsmithing and woodworking at the Indianapolis Art Center.
Classes Taught By Gabriel Mo:
No classes scheduled.