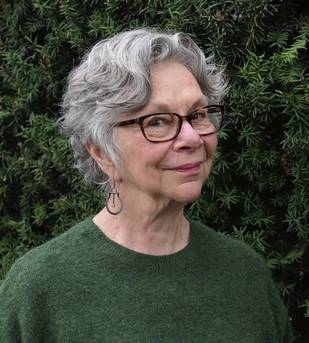 Martha Banyas is a longtime Portland resident, artist, educator, and dealer of ethnographic arts, who has been working in enamels for over 50 years. She is widely known in Portland for her former gallery Apa Ini, which featured textiles, artifacts, and art from Southeast Asia and central Europe. During her extensive travels to SE Asia and Turkey, her work evolved in many directions including mask-making, life-size puppet design, and jewelry, as well as small-scale sculpture.
In 2005 she returned to studio enamel and metal work full time. Her work has been exhibited nationally including shows at Craft Alliance, St Louis, MO; Museum of Fine Arts, Houston, TX; Mobilia Gallery, Boston, MA; American Craft Museum, NY; Jamison/Thomas Gallery, Portland, OR; Greenwood Gallery, Washington D.C.; Museum of Glass, Tacoma, WA; and internationally in Germany and Japan.
Classes Taught By Martha Banyas:
No classes scheduled.