Location
Silvera Jewelry School is at 1105 Virginia Street in Berkeley, on the corner of San Pablo Ave, just a block from Cedar Street and a few blocks north of University Ave.
There are lots of cafes nearby, including Cafe Leila, Cafe Bartavelle, Acme Bread and Casa Latina. We're across the street Enterprise Rental Cars and conveniently located near hotels on University Ave.
Free Parking
Street parking is free all day on Virginia Street and the residential streets around us. A spot can often be found close to our front door, or just a block or two away.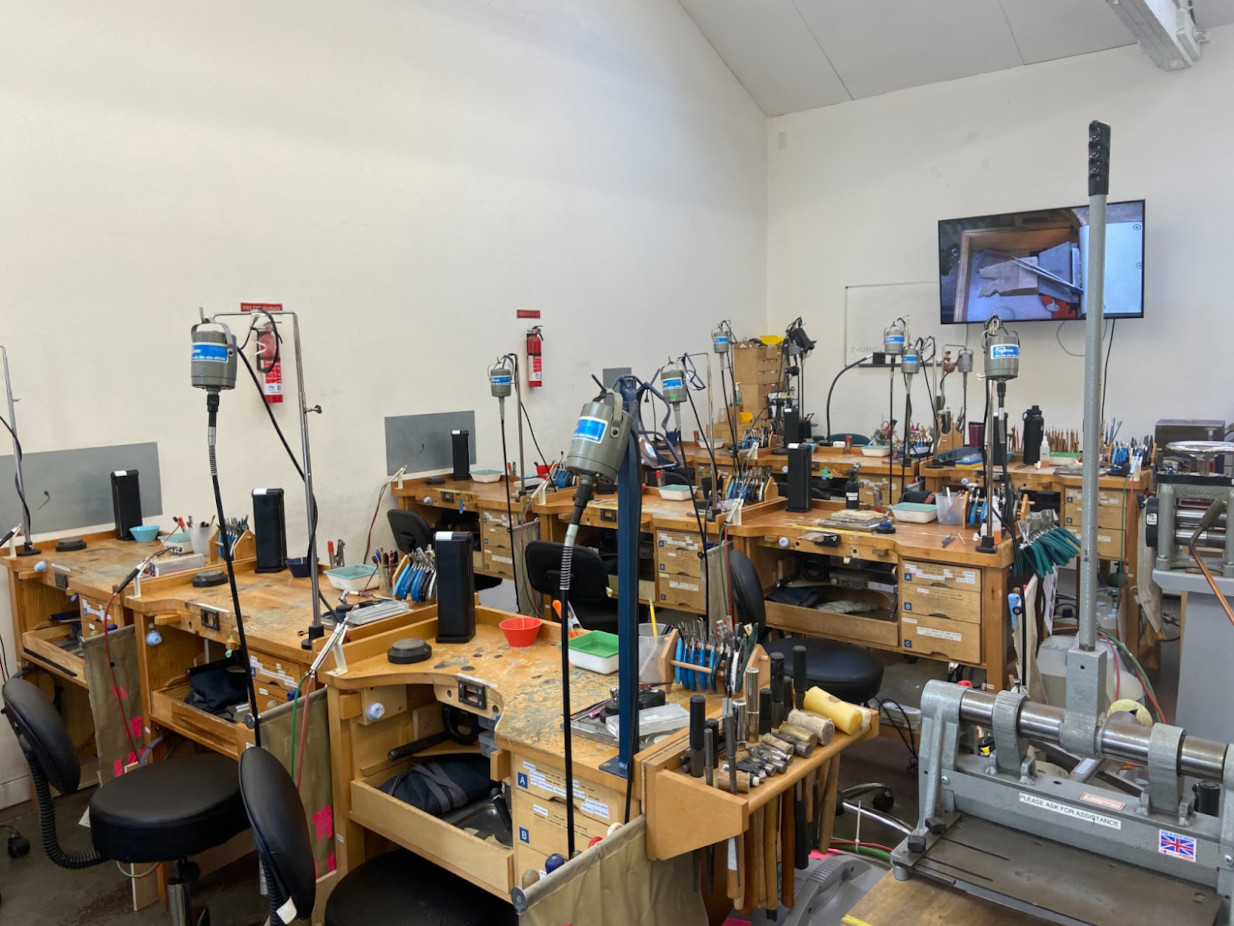 Jewelry Benches and Tools for Students
Our studio classroom is fully equipped, with jewelry benches and tools, like torches, flex shafts and more, for each student to use - no need to haul your own tools to class! Plus we have more tools to share, like polishing motors, casting equipment, etc. It's a great space to work in and the convenience of not having to pack and unpack all of your own equipment is a big plus.
Our studio classroom is spacious, with high ceilings and lots of natural light from 3 skylights. The light is wonderful and adds a lot of charm to the studio. There is a kitchen area, sofa for relaxing and tables for dining.
Adjacent to the kitchen area is our store, with tools, books and dvds for sale. We also have class samples on display and jewelry for sale.
We welcome interested students to stop by and visit SJS. Call us to arrange an appointment.