Here are just a few of the things you can make with lost wax casting: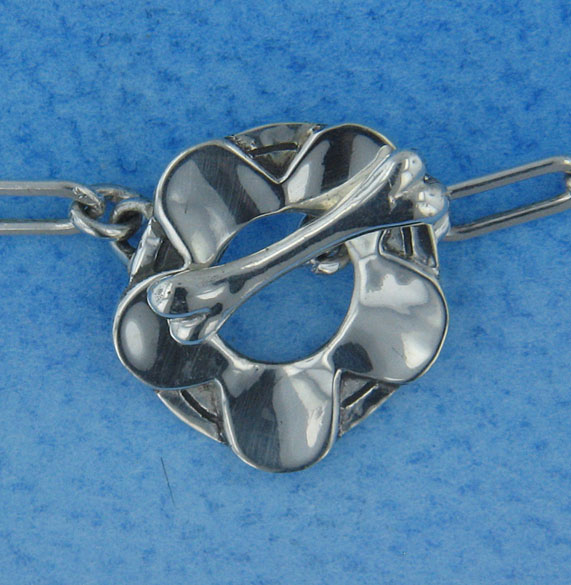 Make your own custom clasps, like a hook and eye, s-hook, or toggle set. Add your own style to make an original piece for your jewelry. You can even base your clasp on your logo or favorite image. Like this toggle clasp based on the logo for my jewelry line, BoneJour, of a flower and bone.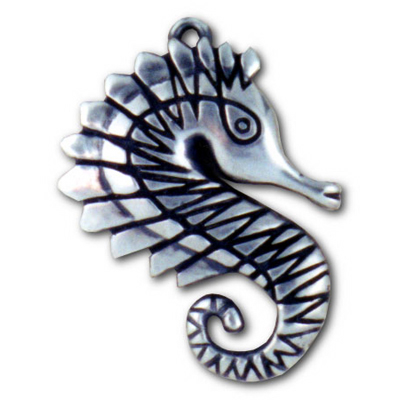 Make your own charms, pendants, rings, earrings, etc. Start a new line with a few pieces of your own, like this seahorse charm I made for a client years ago. This piece was in the same style as his artwork and was part of a whole line of different charms.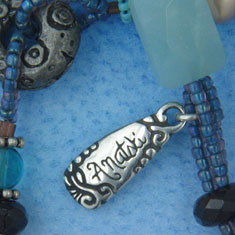 Make a custom tag with your name or logo. Sure you can stamp a flat tag, but everyone has one of those. What if your jewelry came with a beautiful tag that reflected your designs? Then your customers will recognize your work right away. And a good tag adds value to your designs.
The only limit is your imagination. A lot of what you see in catalogs and stores has been cast. Casting your parts not only adds originality and value to your jewelry, it can save you time. If you fabricate some of your parts for your jewelry, you could save time by having them cast for you instead.