1) Design your own original clasps, charms and jewelry to match your style and vision. If you are creative enough to make jewelry, you've probably already had dozens of ideas for parts you wish you could buy. Make them for yourself. Stand apart from other jewelers.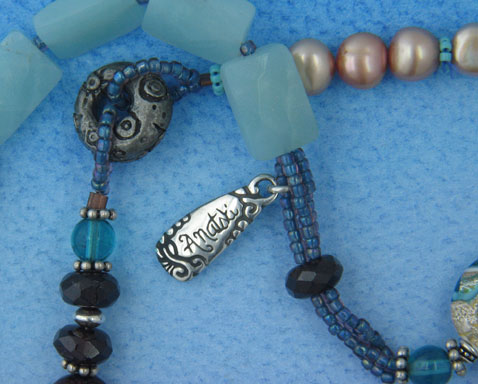 2) Add name recognition to your jewelry with a beautiful custom tag with your name or logo. Let them know when they have one of your original designs and make it clear and beautiful.
3) Design your own line of jewelry with a few unique pieces. It doesn't take a lot to get started, maybe as few as a half a dozen models. If you design them to mix well, you can create lots of variations and a distinctive line of your own original jewelry.
4) Stop using the same findings as other designers! Do you know how many jewelers are out there competing for the same customers? Half of most vendors at craft shows are jewelers. Stand apart right away from most of the pack with your own original designs, unique to you and your line.
5) Cast the same design in the metal of your choice: sterling, bronze, gold. You can stretch your investment, and lower costs by casting in a variety of metals, from the same wax model and the same mold.